So, I figure anyone who reads this has some interest in
midtown
and what not so, I'm going to let you know what's been going on..
Last night was one of the most awesome nights I have ever experienced. Not just here in Columbia, but most awesome nights I've ever experienced, ever, anywhere.. whatever.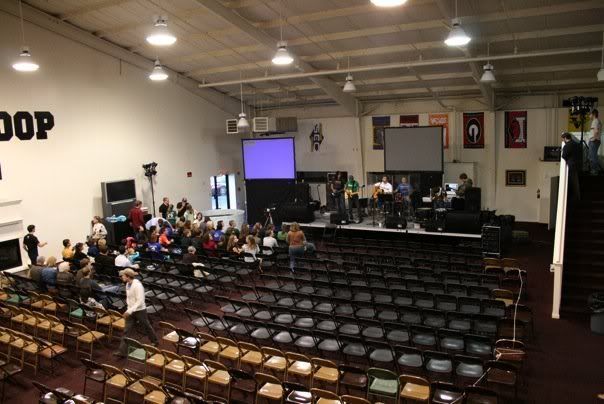 So we had baptisms last night at this place called the Coop, we had about 350 people there.
We had 23 (I think) people get baptized and it was amazing.
This was the set up..
Lee
announced their name, then a short 30 second video would come up on the screen with that person talking about their relationship with Jesus and why they wanted to get baptized.
Then in a small "hot tub" like pool they would be standing with the person who was going to baptize them. Some people asked the person who lead them to Christ to baptize them, others asked their parents, others asked their friends or asked some of the leadership at Midtown to do it.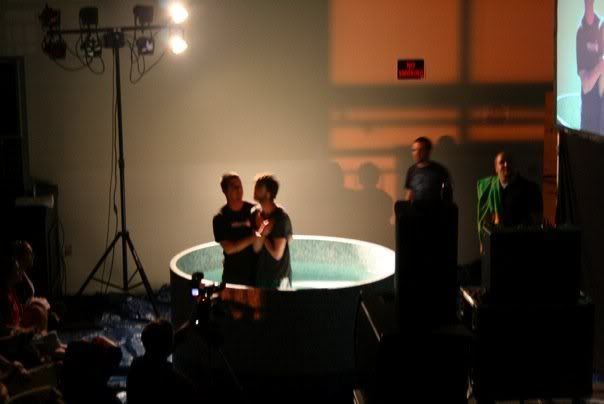 So they would dunk the person, and as soon as they came above the water, the whole 350 people in the place erupted in cheering and yelling and it was amazing!! It was so awesome to hear people rejoicing that loud!!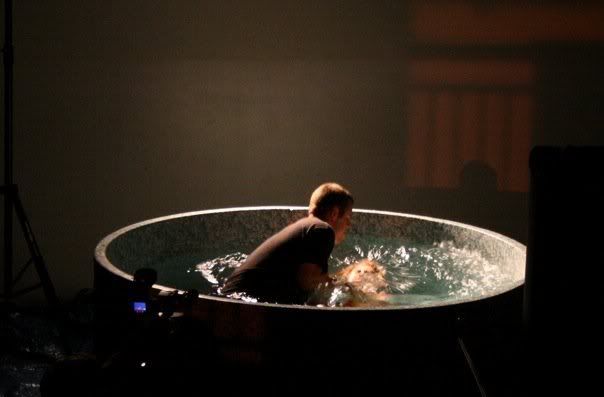 It was so cool to hear people being that excited about seeing someone's soul go from death to life!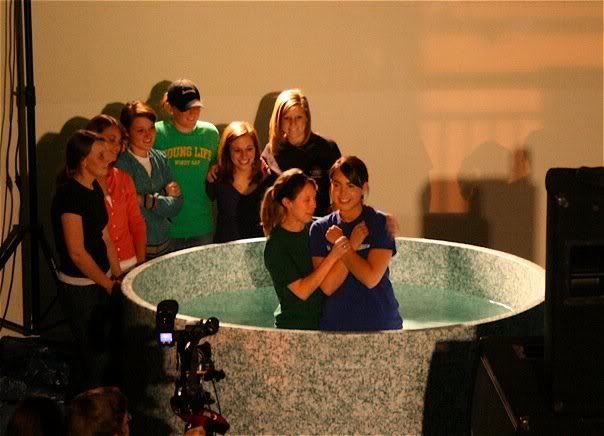 people were going nuts.. it was awesome.. so awesome..
Anyway.. so we were packing up chairs and sound equipment after the service was over.. everyone was still really pumped after the band had played
Awesome God
Mighty to Save
And Our God Reigns
(which are some ridiculously awesome songs)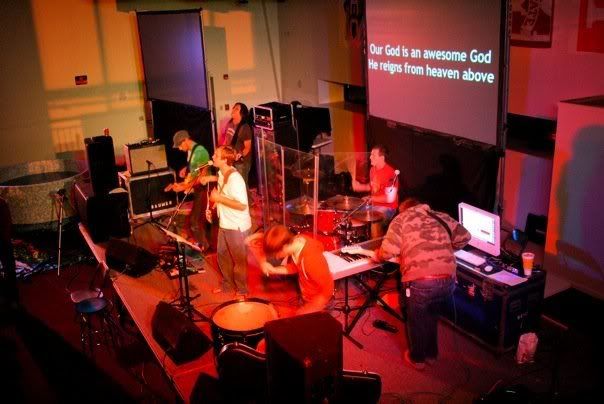 so everyone is excited and happy.. this girl comes up to
dustin
and was crying and said she wanted to give her life to Christ, and get baptized right then and there!!
so
dustin
talked to her about her decision, then told her to climb in the hot tub!
dustin
called everyone's attention that was still in the building (about 150 people) and gathered everyone around the baptismal and baptized her…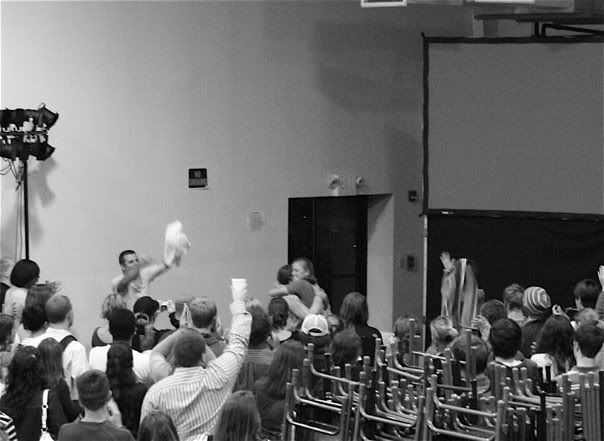 and again everyone in the building went crazy!! It was so awesome..
I thought many of you would be blessed by this story because it blessed me and still is..
It think it is amazing when people are obedient to what scripture says, and then people are drawn to the cross..
thanks to
Lauren Gossett
for these pictures